Novack murder case chronicled in new book, 'The Prince of Paradise'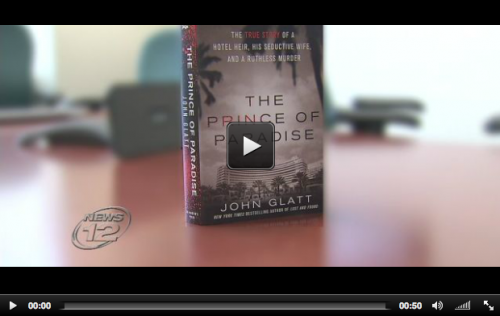 WESTCHESTER – A book chronicling the Narcy Novack murder case is due out this week.
"The Prince of Paradise"by John Glatt details the murder of hotel heir Ben Novack Jr. and exposes parts of Narcy's hire-to-murder scheme that, according to Glatt, have never before been revealed.
Also featured in the book is a recap of an exclusive interview by News 12 with Narcy Novack while she was behind bars.
VIDEO: Novack murder case chronicled in new book, 'The Prince of Paradise'