The True Story of Lacey Spears, the Seemingly Perfect Mother Who Murdered Her Son in Cold Blood
John Glatt
St. Martin's Press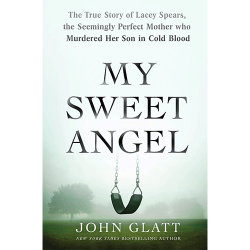 New York Times bestselling crime writer John Glatt tells the true story of Lacey Spears, the mommy blogger obsessed with medicine who poisoned her own son while he was in the hospital.
Lacey Spears made international headlines in January 2015 when she was charged with the "depraved mind" murder of her five-year-old son Garnett. Prosecutors alleged that the 27-year old mother had poisoned him with high concentrations of salt through his stomach tube.
To the outside world Lacey had seemed like the perfect mother, regularly posting dramatic updates on her son's harrowing medical problems. But in reality, Lacey was a text book case of textbook case of Munchausen Syndrome by Proxy. From the time he was an infant, she deliberately made Garnett sick to elicit sympathy from medical professionals, as well as her hundreds of followers on Facebook and other social media. When a Westchester County jury found her guilty of killing Garnett in April 2015, she was sentenced to twenty years to life in prison.
Using Lacey's own never-before-seen Facebook, Twitter, and blog posts, an exclusive prison interview with Lacey herself, as well as interviews with her family and the three police investigators who broke the case, My Sweet Angel gives the definitive account of this extraordinary case that shocked the world.
BUY NOW