John Glatt's 'Prince of Paradise,'
By MARILYN STASIO
Published: May 31, 2013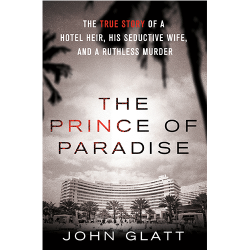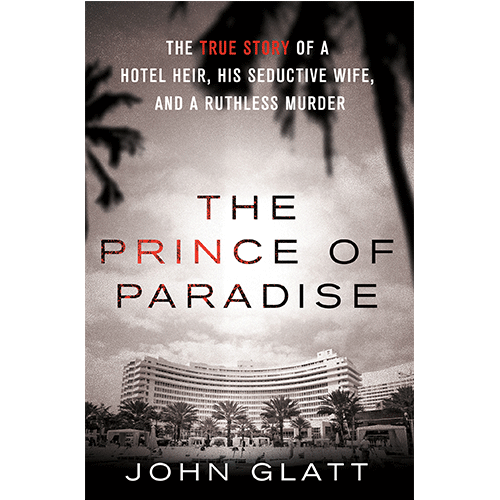 Summer is no time to be virtuous. So before you pack those classic tomes you're determined to read on vacation, let me tempt you with a few guilty pleasures.
The murder case John Glatt recounts in lurid detail in THE PRINCE OF PARADISE (St. Martin's, $26.99) is too bizarre for a work of fiction. In fact, it's a true crime story, originating at the Fontainebleau hotel in Miami Beach and harking back to the fabled era when stars like Elvis Presley and Frank Sinatra entertained the crowds at the front of the house while mobsters ran the show behind the scenes. Ben Novack Jr., the little prince of the title and one of the murder victims in this sordid story, was the son of the colorful entrepreneur who built the hotel and reigned over his fabulously vulgar empire for almost 25 years.
Pampered but neglected, the child everyone called Benji had famous guests like Jerry Lewis and Ann-Margret for playmates, but no one for a friend. No wonder the kid grew up to be a thoroughly obnoxious man. "Every neighbor hated him," according to someone who knew him well. "They hated him everywhere." Novack's second wife, a former stripper, hated him enough to have him murdered — and his mother for good measure. But while Glatt does a professional job of covering the lonely life and violent death of this unhappy prince, his style is much livelier when he's writing about Novack's father, the king of glitz.